Meet our maintenance team - Rainmaintain
Get to know our maintenance team!
We're not only the UK's leading supplier of rainwater harvesting systems, but we service and maintain systems too! In this week's blog we take the opportunity to sit down with our Rainmaintain team who tell us all about what they do to keep the nation harvesting crisp rainwater for non-potable use. They also offer their expert advice on the necessity of maintaining your rainwater harvesting system.
Who are Rainmaintain and what do they do?
In the early days of Stormsaver we received many enquiries from customers seeking information about maintenance services for their new rainwater harvesting systems, as a result we created Rainmaintain! The new team were able to use our excellent industry partnerships to source remedial components, so customers didn't have to. In the past couple of years this area of Stormsaver has experienced massive growth and we've had to employ additional team members to handle the demand! So, who are Team Rainmaintain and what do they do?
Rainmaintain by Stormsaver are the UK's leading rainwater harvesting maintenance team, responsible for the servicing and maintenance of over 1000 bespoke rainwater harvesting systems across the country. The specialist team are equipped with nearly 20 years of industry knowledge to ensure each system is performing to its maximum potential. As well as offering a bi-annual servicing solution, the team offers a range of maintenance solutions which can be tailored to site specific requirements. Whether it be remedial works for a life-expired component, or tank cleaning services, the experienced team can attend to your individual needs.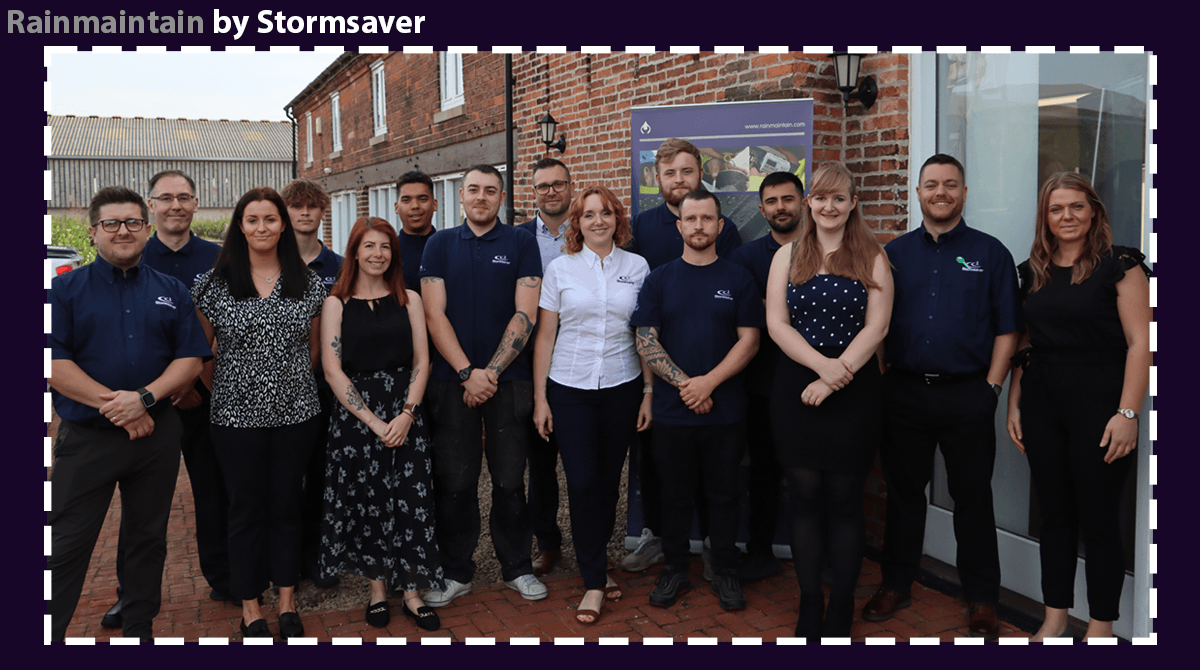 Why is maintenance so important? Liz, our maintenance sales manager, tells us why…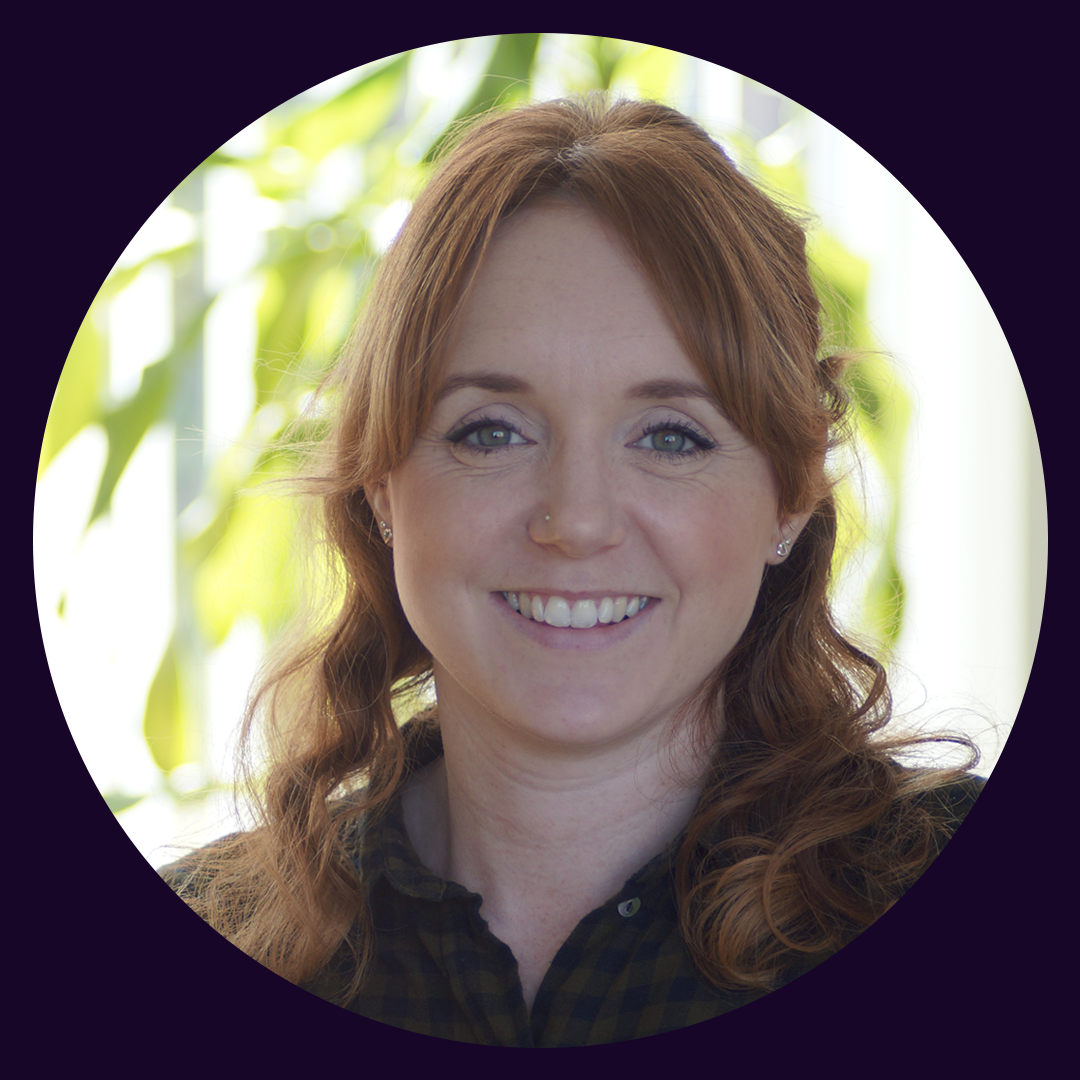 It is important to regularly maintain your rainwater harvesting system to ensure the system is operating effectively and efficiently and to prolong the lifespan of the system's components.
Rainwater harvesting systems consist of several points of filtration which over time naturally build up with sediment, the more this sediment builds up on the filters means that less water can pass through and into the system making it less efficient and more likely to need to top up with mains water to keep up with demand.
The pumps for the rainwater system can also become damaged if sediment build up gets too high as it will start to pass through the pumps and can cause them to eventually burn out.
There are also mechanical elements which make up a rainwater harvesting system which are susceptible to limescale build-up from mains water (in hard water areas this is worse) which over time can make them seize up and fail which affects the operation of the system.
Therefore, we recommend that all rainwater harvesting systems are serviced every 6 months and the storage tanks are cleaned every 2 years.
On each service visit our engineer will clean all the system filters, test the operation & service the pumps, strip and clean all mechanical elements, calibrate and check the operation of the control panel and ensure the system is in good working order. We provide a full report for each visit with pictures and recommendations for any further works if required.
Our tank cleaning team is separate to the servicing engineers, and they physically enter the rainwater storage tanks using confined space equipment to fully the clean the tanks by hand to ensure they are completely free from sediment. Again, we provide a full report with pictures.
Rainmaintain are the experts at rainwater harvesting system maintenance and with a regular maintenance regime in place we help our clients optimise their water savings and meet water efficiency targets.
Whilst you take a rain check, we'll do the hard work for you!
Get to know our team
Being the UK's market leader for rainwater harvesting is no easy task, that's why we need our team to be the best at what they do! We're exceptionally proud to attract such a talented team who are all passionate about the rainwater harvesting industry and delivering excellent customer service. In this section of the blog, we're giving you the opportunity to get to know some of our amazing maintenance team, including our engineers and maintenance sales consultants.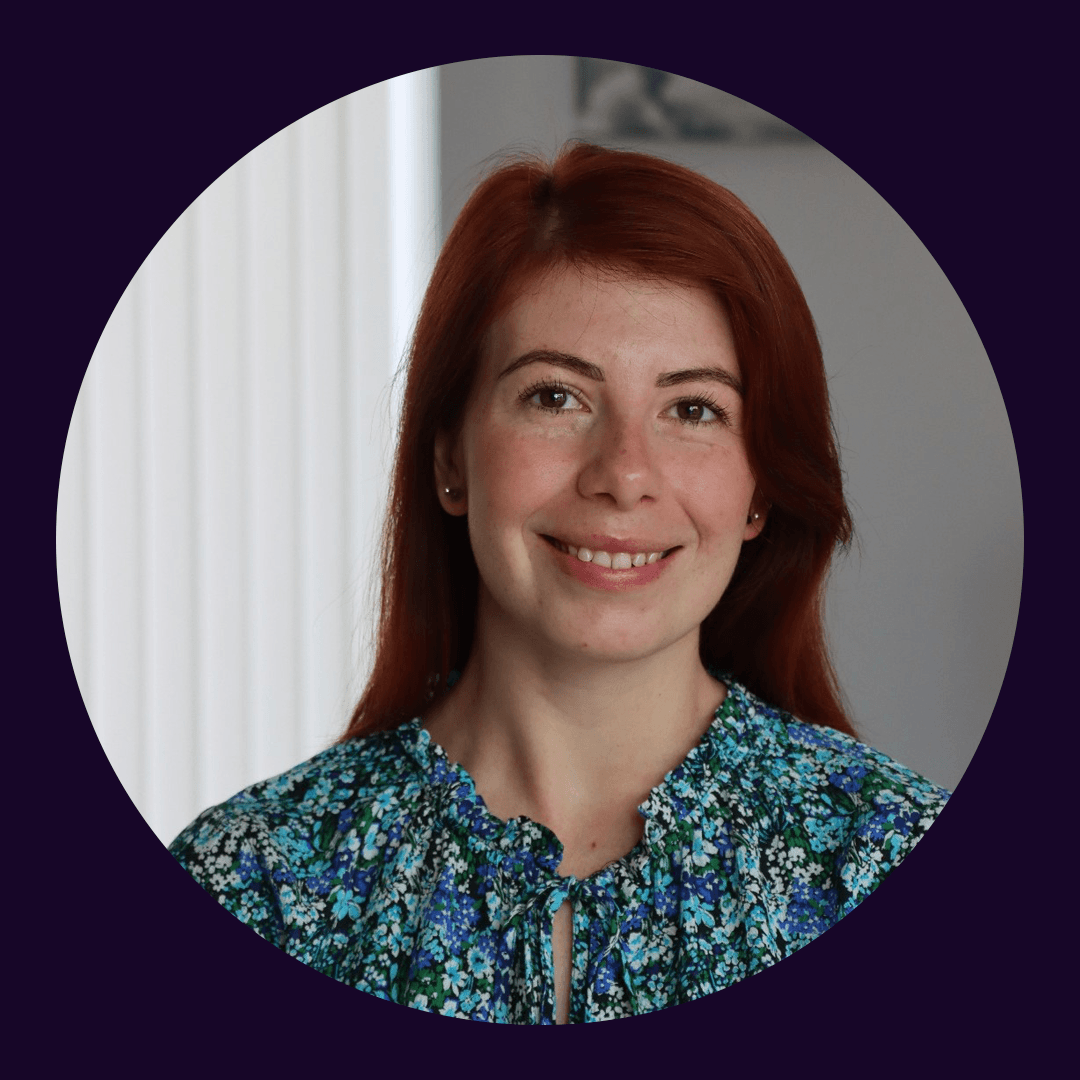 Meet Jaimee-Lea!
I have worked at Stormsaver for 2 years as a maintenance sales consultant, in the Rainmaintain maintenance department. My job role includes liaising with clients, providing technical advice on the rainwater harvesting system installed on site, and offering further maintenance such as annual services, tank cleaning and any further works/parts that may be required.
I issue the quotes that have been requested by clients or recommended by our engineering team. – I also provide as much information on the quotes issued, and what the consequences are, should the works not be carried out.
I work closely with our engineering team, that attend site to carry out the works, that us in Rainmaintain have quoted.
My role also includes providing customer care services, to the best of my ability. I put my all into helping the business to grow and thrive.
What I enjoy the most about my role is working alongside an amazing team, and how every day is a school day. I constantly learn new things and every day is never the same.
I also love the fact that rainwater harvesting is an amazing way to help the environment, and that my role plays a part in this.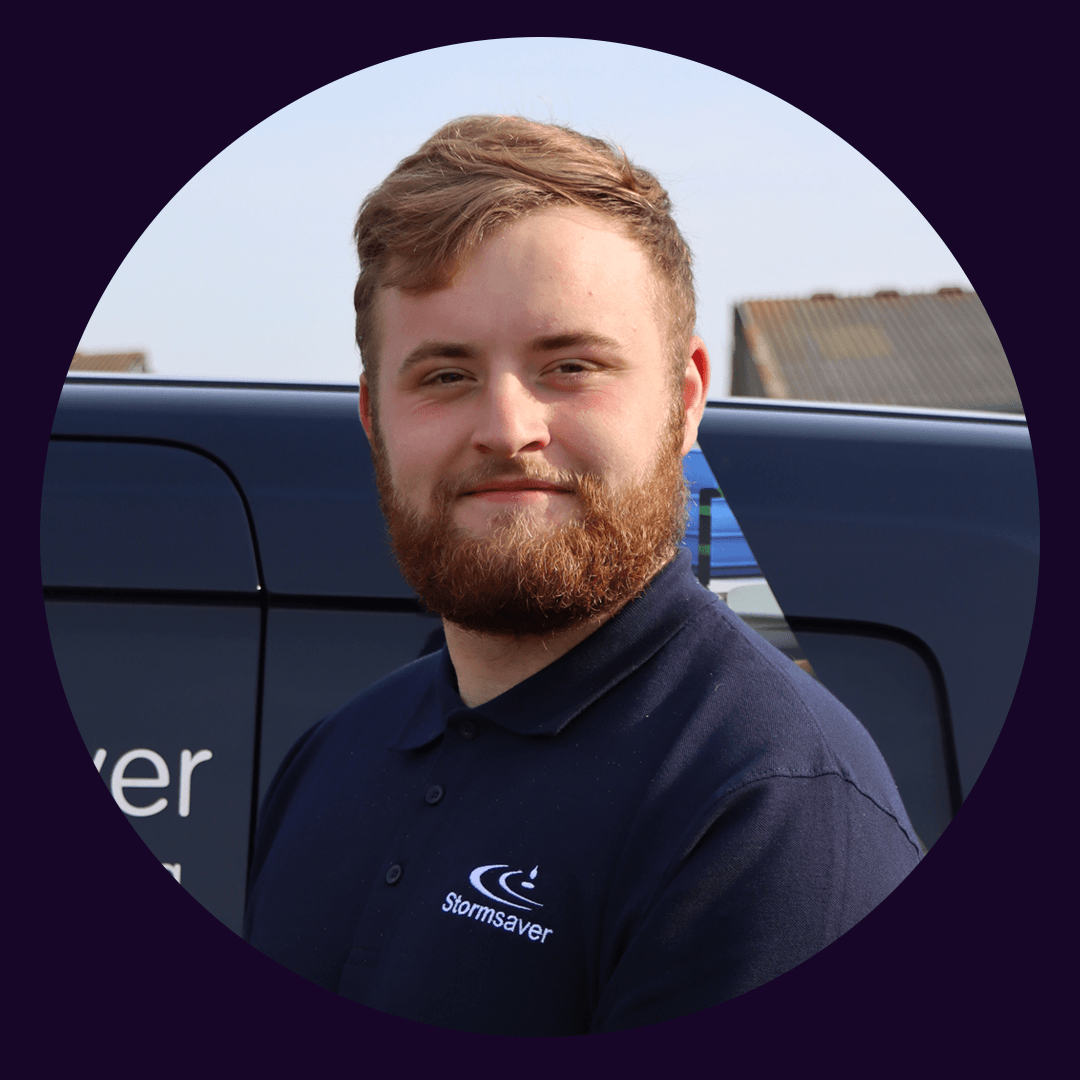 Next, we meet Carl!
My name is Carl and I started with the Stormsaver maintenance team as an assistant engineer in 2021! My role is to ensure each system I visit Is in full working order and performing to its optimum potential. To ensure each system is operating in this way, I carry out a full system assessment upon arrival to site and myself and an engineer will propose a solution if a problem arises. I also get involved in any remedial works that needs completing.
My role requires me to be to travel all over the UK, one week I could be working in Scotland, the next I could be fixing a system in London.
The thing I love the most about my job is the team of engineers I work with! We are team who are passionate about getting a job done to the best standard it can possibly be. I also love the camaraderie between us.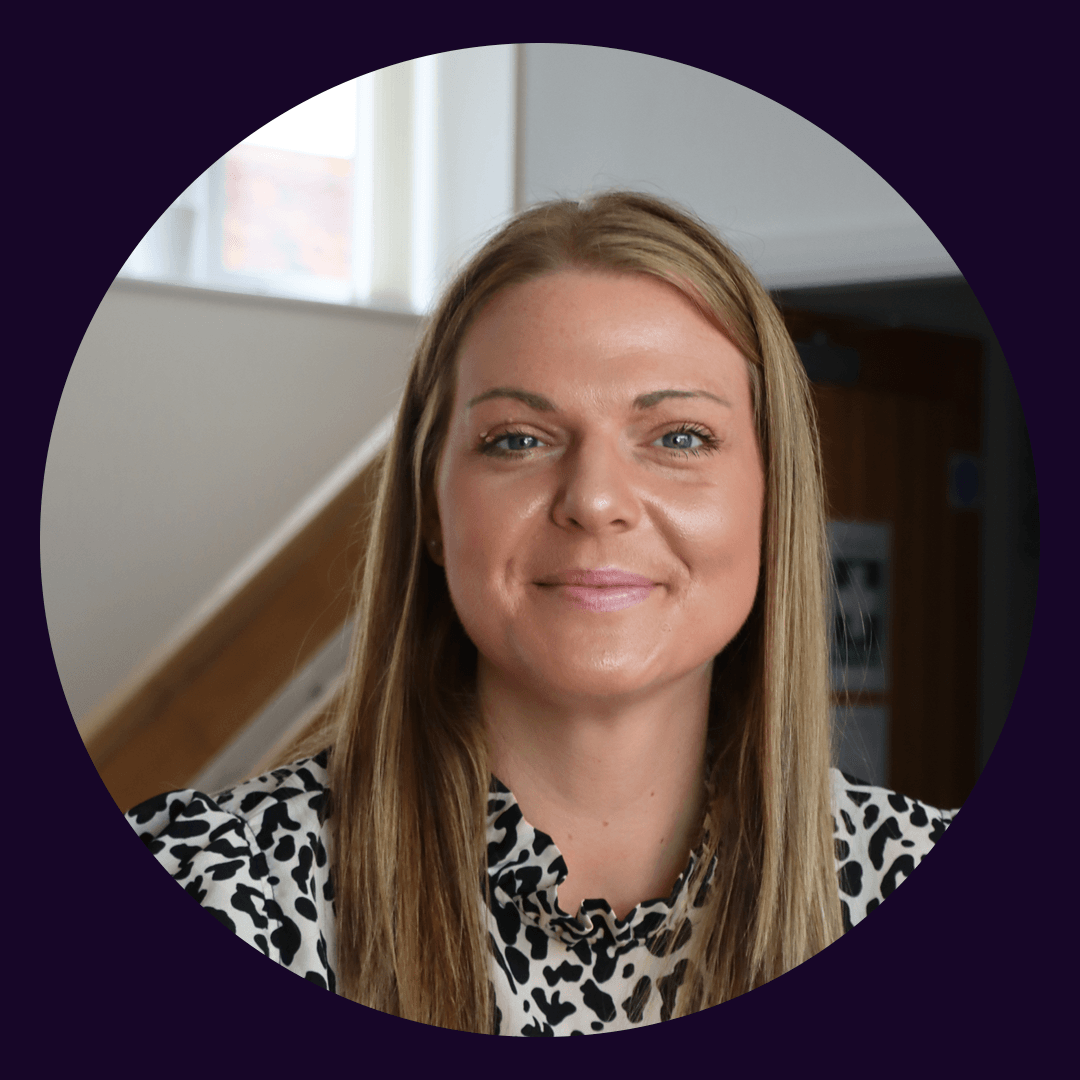 Finally, Becky tells us all about her role….
Hi, I'm Becky, I have been with Stormsaver since March 2017 and I am part of the Rainmaintain maintenance team, my day-to-day tasks include providing quotations for remedial work and system upgrades following our engineers visit to site, I also look after some of the larger service and maintenance contracts providing renewals and processing orders and assisting with enquiries.
I have recently shared my focus with the new business and marketing side of the company and spend my time researching new sites and contacting them to advise of the maintenance solutions that we offer and our retrofit StormStation.
If you want to get to know the rest of our maintenance team visit: https://www.stormsaver.com/about-us-our-team/maintenance