If you work in construction, building maintenance or simply own a house, you have probably heard of CO2 - it's the term everyone is talking about after the events of COP26!
But, did you know as well as a global climate crisis, there is also a global water crisis? That is why it is important to reduce both our carbon emissions and our water consumption to create a more sustainable future for the next generation!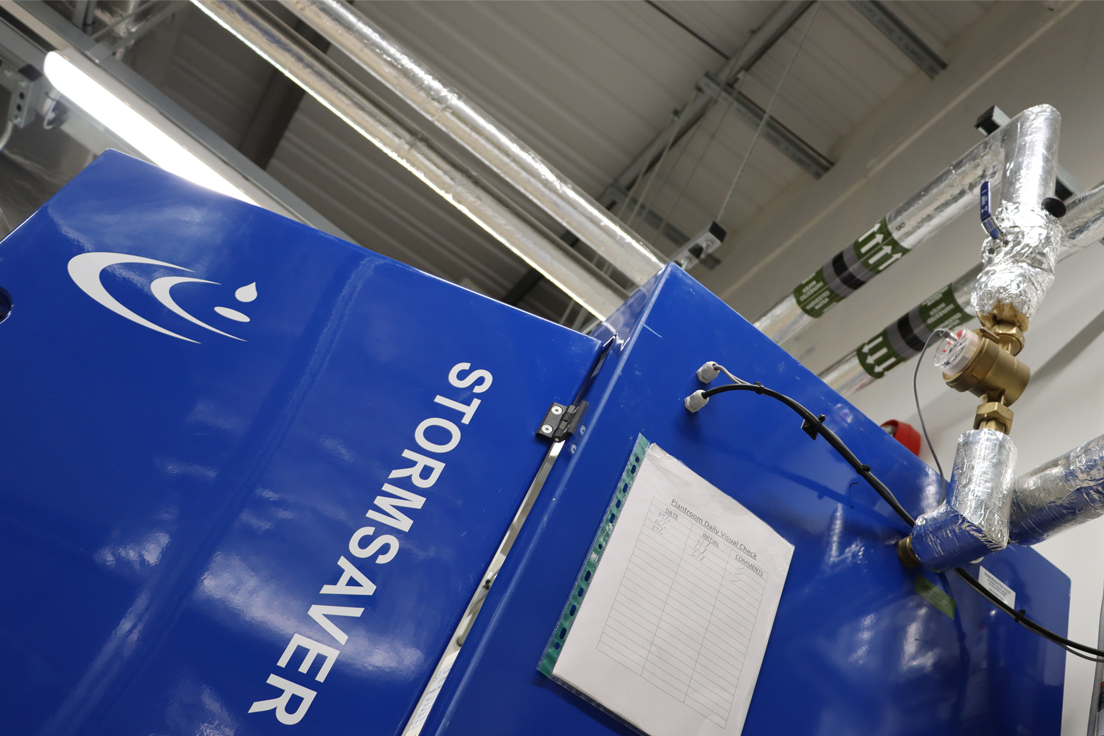 (Unsure about what carbon means for you? Check out this blog)
New and existing developments which only have a traditional mains water supply are at risk of helping to accelerate future water shortages, whilst emitting additional carbon into the atmosphere. A massive 6% of the UKs total carbon emissions is associated with water and an additional 3.4 billion litres of extra water will be required everyday by the year 2050. Therefore, it is essential we look to alternative supplies to solve both the global climate crisis and global water crisis.
What are alternative water supplies?
Rainwater harvesting has been proven to reduce reliance on carbon producing mains water supplies for both residential and commercial developments. Our reliable rainwater harvesting solutions can provide a sustainable supply to non-potable applications such as toilets, irrigation, and vehicle washing facilities. Stormsaver's rainwater harvesting systems can help you boost your eco credentials, whilst saving water on your development.
As well as being the UKs market leader for rainwater harvesting, we also supply greywater recycling systems which are guaranteed to save you water and help you achieve sustainability targets! Our innovative greywater recycling systems can filter wastewater from appliances such as washing machines and showers to supply non-potable applications. So, why not consider greywater recycling to future proof your building or development?
How can I reduce my carbon emissions with rainwater harvesting?
Our robust rainwater harvesting systems can equip a new or existing development to save 285KG of CO2e for every 1000m3 of rainwater used! Therefore, if you are considering rainwater harvesting as a means of saving water, you can now consider the carbon savings too! Check out our case studies where we have helped to save businesses water and carbon here.
Going for gold – Achieving Net Zero
If you have an ambition to achieve net zero, then we have a solution for you! Our self-contained StormStation can be made carbon neutral by opting for solar panels on the roof! This gives you complete peace of mind over your contribution to helping improve the environment. Learn more about our StormStation here.
Interested in learning more about rainwater harvesting?
We want to share our years of experience in the rainwater harvesting industry! So, why not attend one of our free CPD sessions to learn more about all things rainwater recycling?