Rainwater Harvesting for supermarkets
Finding ways to save water is now more important than ever. We are currently experiencing a global water crisis due to rapid population growth and climate change. Here in the UK, if we do not significantly change our consumption habits soon, our water is set to run out by 2050 according to the UK Environment Agency. Our time to act to protect water supplies is now.
Like many types of buildings, supermarkets use large amounts of water as part of their daily operations. Currently, the big six supermarket chains in the UK have nearly 14,000 stores nationwide meaning there are many opportunities to reduce water consumption. Some leading supermarkets are already aiming for their estate to be water neutral as part of their wider sustainability agenda. By implementing a water saving strategy, retailers will be able to reduce monthly mains water bills whilst reducing carbon emissions.
Water consumption in supermarkets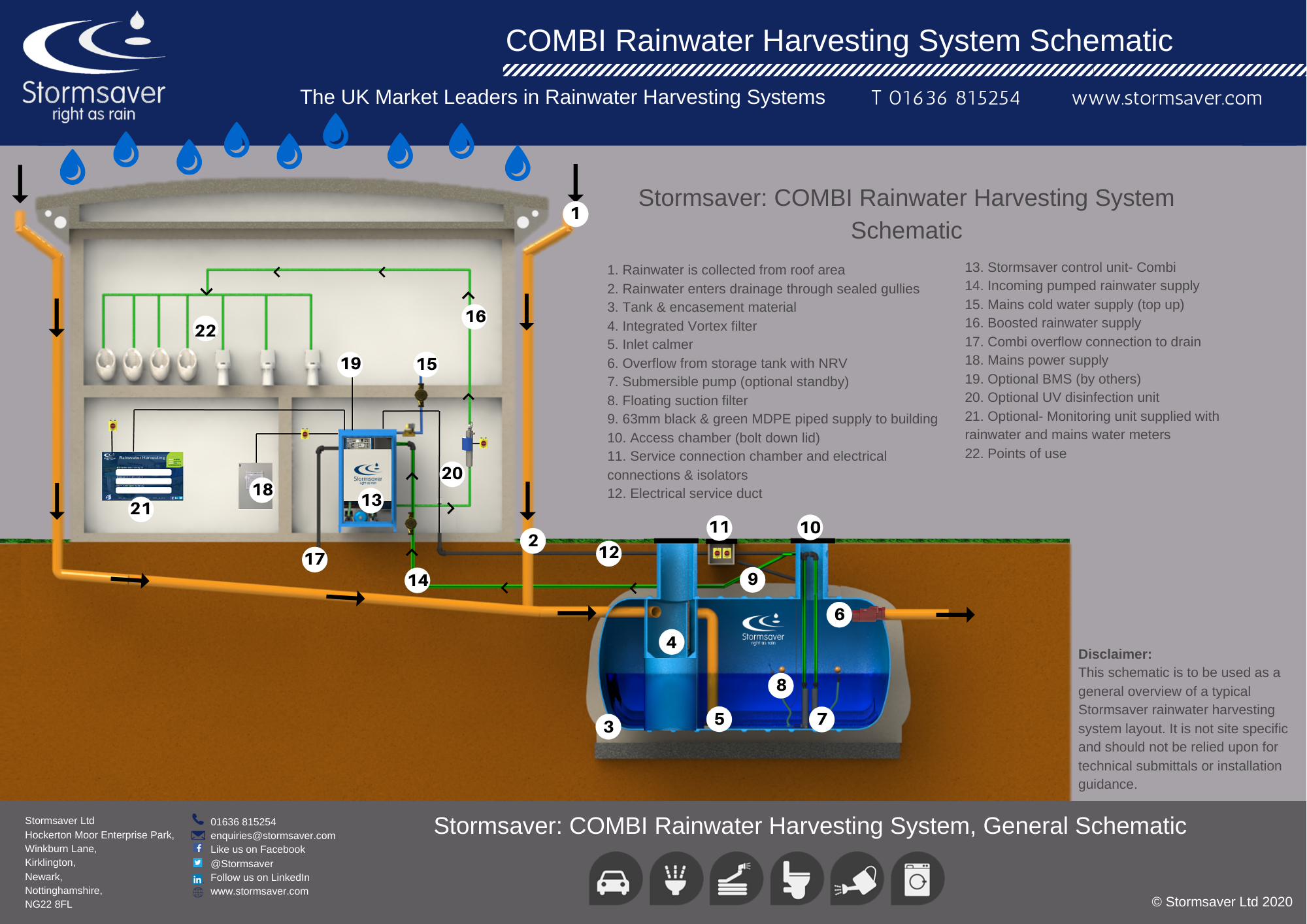 Before devising a plan to save water in supermarket facilities, it is important to understand how water is used. Many supermarket buildings in the UK are solely reliant on traditional mains water supplies, resulting in drinking water being used for flushing toilets, vehicle wash downs and other non-potable applications. This is placing unnecessary pressure on our drinking water supplies.
Of course, mains water is essential for applications such as freezers, drinking water, and other potable uses. Therefore, it is important to educate supermarket teams on the important of saving water. From turning taps off, to checking for leaks, these are simple steps to reduce mains water consumption.
Saving water with rainwater harvesting
Rainwater harvesting technologies are helping some supermarkets across the UK to reduce reliance on mains water supplies by capturing and recycling rainwater. Supermarket buildings are ideal for rainwater harvesting due to having large roof areas and a high daily demand. Stormsaver rainwater harvesting systems can easily be applied to both new and existing supermarket buildings and be used for WC flushing and vehicle washing facilities. We can also assist with supermarket distribution centres which are also ideal for water recycling technologies.
The benefits of water recycling
Savings!
With tight operational budgets we understand that every penny counts in a supermarket environment! Rainwater harvesting can help to reduce monthly water bills by saving water. Rainwater is also much less carbon intensive than mains water which means you can also reduce carbon emissions.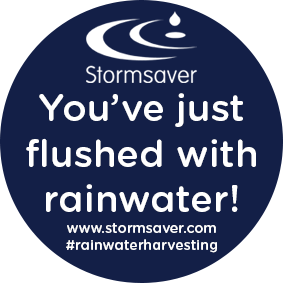 Feel good factor
Your team and customers can feel good that by flushing toilets with recycled rainwater, they are helping to save water!
Demonstrate your commitment to water conservation by showing off your rainwater harvesting technologies, your stakeholders will be impressed at your commitment to reducing water consumption across your retail estate.
Related case studies
As the UK market leaders for rainwater harvesting, we have years of experience working with a range of supermarkets, including stores and distribution centres. Our systems enable stores across the country to reap the benefits of reduced mains water use! Read our rainwater harvesting supermarket case study here.
We are here to help
Our expert team are on hand to answer any questions and provide you with a bespoke proposal, get in touch here.