Triple score for Stormsaver! We are finalists at the UK Business Awards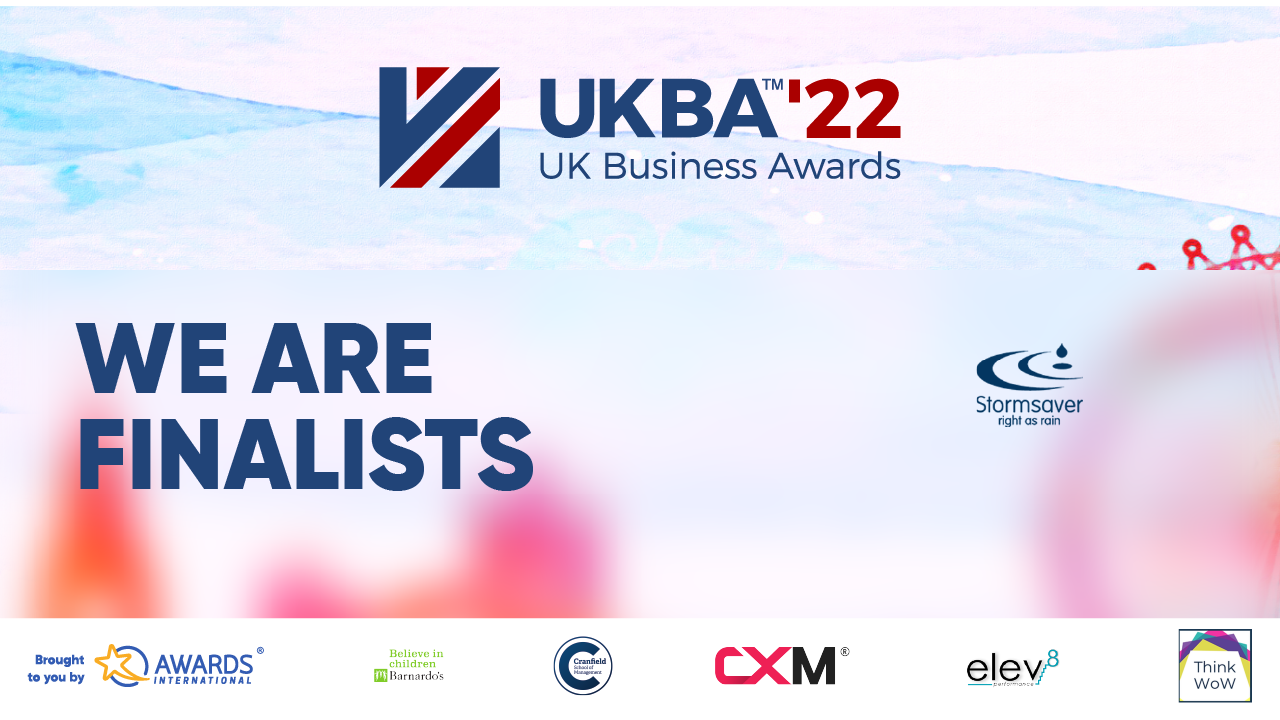 Those who of you know Stormsaver well, will know that we don't do things by halves! In true Stormsaver style, we are delighted to announce that we have made the final of the UK Business Awards in three categories!
The prestigious awards are entered by hundreds of businesses each year, all competing for a chance in the final. This amazing news is a testament to the continued dedication of our team. Our amazing team members are the beating heart of Stormsaver and help to save billion litres of water and tonnes of carbon each year. We would also like to recognise our valued customers, who place their trust in us each day to save water on their sites.
We're proud to have been selected for 'Best Innovative Product' through our market leading StormStation, the all-in-one rainwater harvesting system. StormStation was launched in 2016 and has helped to make rainwater harvesting accessible to businesses with existing buildings.
Our goal to provide everyone with a safe, sustainable water supply has been recognised through 'Best Green Business'. In the past 19 years, we have helped thousands of customers unlock the benefits of water recycling on their sites. Stormsaver now help to save 6 billion litres of water each year, as well as embedding green ethics across our own business activities!
We have also been chosen for 'Best Team' recognising our passion for water conservation, our dedication to our clients and our vision of a cleaner, greener future for everyone!
Stay tuned to Stormsaver channels to hear about the latest news from the rainwater harvesting experts!