It is raining success: Stormsaver secures funding for groundbreaking Rainwater Harvesting Technology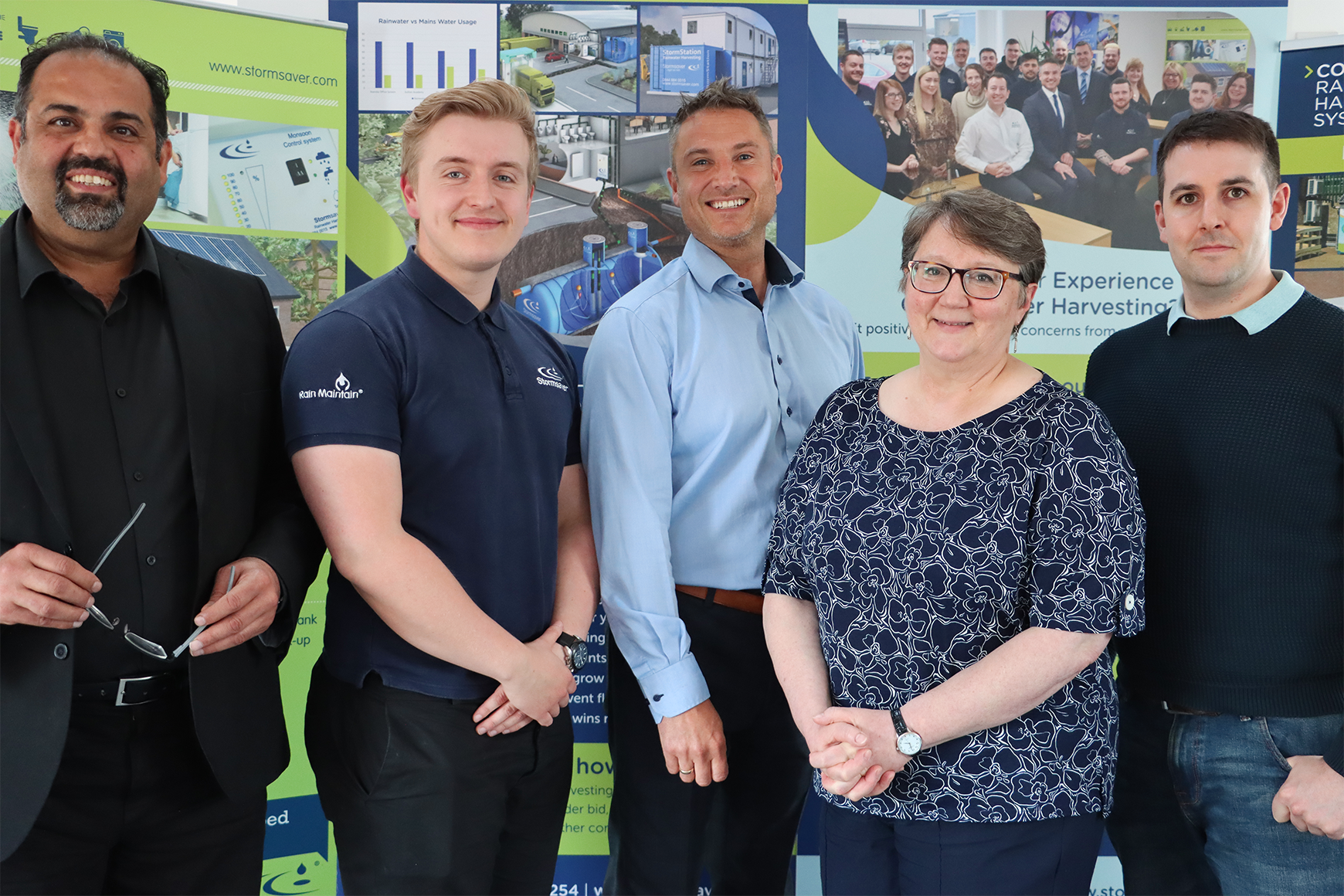 We've done it! Stormsaver are delighted to share that our funding application to the prestigious UK Research and Innovation team has been successful! This exciting Knowledge Transfer Partnership will see us work with our longstanding partners at Nottingham Trent University to develop a new rainwater harvesting system which is set to revolutionise the way we recycle water in the UK.
In an industry first, the pioneering project will see the development of a truly smart rainwater harvesting system which uses artificial intelligence to reduce system ownership costs in a time when we are experiencing a cost of living crisis. In a world where sustainability is key, the system will also help to dramatically decrease carbon and help meet UK government carbon targets.
It is fitting that we will be continuing to work with Nottingham Trent University who helped our founder & CEO, Michael Farnsworth to develop the very first mass-producible rainwater harvesting system in the UK back in 1998. Our successful funding application with the UKRI represents many hours of work by both the university and our in-house design team.
On behalf of everyone at Stormsaver, we would like to congratulate the project team and wish them every success as they embark on this new partnership. As always, be sure to stay tuned to Stormsaver channels so you can be the first to know about exciting developments.
Speaking on the partnership, Phillipa from Innovate UK said "I am delighted to be working with this new KTP partnership on a project that has the potential to transform Stormsaver's capabilities in managing our precious water resources. As a result of this partnership with NTU, they will be in a strong position to grow the business and expand their influence on all water users"
Knowledge Transfer Partnerships (KTPs) aim to help businesses improve their competitiveness and productivity through the better use of knowledge, technology and skills within the UK knowledge base. This KTP project with Stormsaver and Nottingham Trent University was funded by UKRI through Innovate UK.