Retrofitting Rainwater Harvesting. It is easier than you think!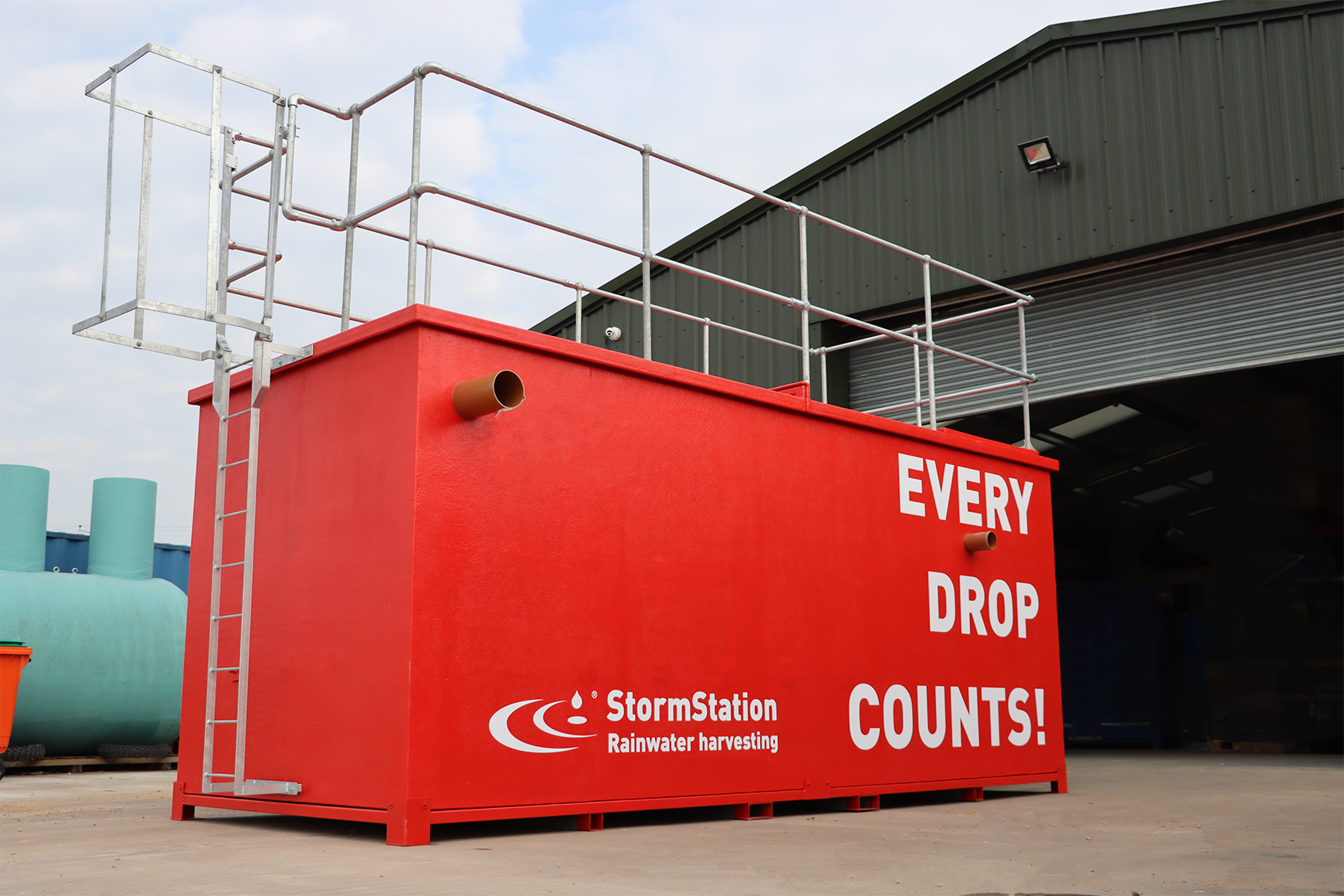 Reducing water consumption is something we all have a duty to do. After all, the UK is set to require an extra 3.4 billion litres of water per day by 2050. So, it's important our buildings are ready for the challenge of water scarcity. As well as educating building users on water conservation, providing a sustainable water supply to non-potable outlets will help to reduce pressure on drinking water supplies dramatically.
Rainwater harvesting is just one of the ways to reduce water consumption in a commercial building. By capturing free rainwater from the roof area of a building, the rainwater can then be stored and filtered to supply a whole range of non-potable outlets, including toilets, vehicle washing facilities, irrigation and cooling towers. A rainwater harvesting system can reduce your monthly mains water bill dramatically, it can also reduce water consumption and reduce carbon emissions on your site.
There is a common misunderstanding that a rainwater harvesting system can only be installed in the construction phase, because installation in an existing building is too complex and costly – but this is simply not the case.
Retrofitting made simple
We want to make rainwater harvesting accessible to as many building types as possible. That's why we have several above ground solutions which can be easily retrofitted to an older building. These solutions eliminate the need for costly excavations for underground storage tanks.
StormStation is a self-contained rainwater harvesting unit ideal for existing buildings. By combining a storage tank, control panel, pump set and filtration devices, the unit can be positioned next to a commercial building, removing the need for unoccupied plant room space. The unit is designed on a plug and play installation, meaning that the unit can be positioned close to roof drainage pipes, any non-potable outlets and drainage points. This helps reduce the amount of pipework needed. Read more about our StormStation here.
Working to your bespoke requirements
Our friendly estimating team can complete a desk top survey to measure your roof area and calculate the potential rainwater runoff.
Our team may need to visit your site to locate any roof downpipes and check the location drainage points.
From this we will propose a bespoke solution for your building, and we can even include our installation service in the proposal.
Let us take care of the rest!
Things to watch out for
Siphonic drainage
Does your building have siphonic drainage? Many newer buildings with large roof areas may have siphonic drainage to prevent water pooling on the roof surface. For rainwater harvesting, this siphon will need to be broken prior to entering the system. If you have this type of drainage, our team will need to look at your drainage layout drawings.
Location
We always aim to reduce additional pipework where possible. We do this by checking the location of the roof downpipes and non-potable outlets. The system can then be located to close these outlets to reduce the need for large pumps.
Installation
You can rest assured that our expert engineers are on hand to offer a comprehensive installation service, eliminating the need for external contractors. Just let us know if you'd like us to include this in your proposal.
Interested?
Our expert team have worked with a wide range of customers to help them save water and carbon on their sites. Just speak to our team to see how we can help.