CEO Series: An introduction to Water Recycling Systems by Michael Farnsworth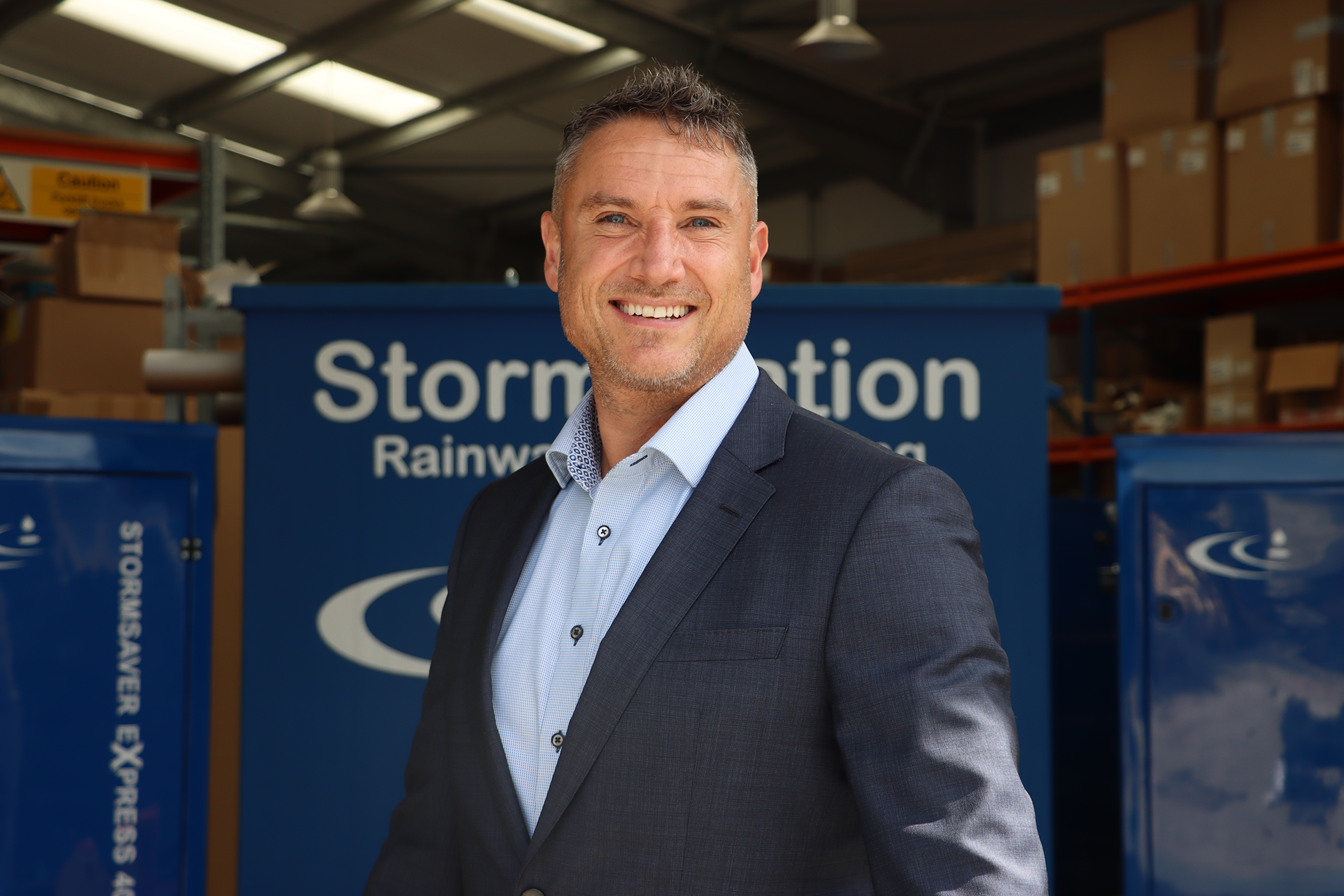 Do you work in construction or development? This guide will help you to understand the fundamentals of Water Recycling Systems, how they work and why we need them in all our newly constructed buildings. Having had over 20 years' experience in the supply and installation of these systems, I want to share my knowledge to enable all new buildings to be supplied with a clean, safe and sustainable water supply. By recycling water you will save costs, reduce carbon and improve your water conservation credentials.
Why do we need Water Recycling?
Most of the problems I come across within the water industry centre around the main issue of water being a limited natural resource. In the UK there is the common misconception that we have plenty of water, which is simply not the case. Some parts of the UK received less rainfall than the Sahara Desert, combine this with growth of population and climate change and we can see that water scarcity will become a reality within our lifetime. Areas of the Southeast are even classed as 'seriously water stressed'.
Solving the problem
We can all strive to save more water in our daily lives, but these saving alone will not be enough. Rainwater Harvesting and Greywater Recycling is proven to save significant amounts of water and when the technologies are combined it is possible to reduce water consumption by 50-75%.
What is a Rainwater Harvesting System?
The most common misconception I hear is that people confuse rainwater harvesting with recycling greywater… Rainwater Harvesting captures, filters and reuses rainwater from the roof of your building. Greywater is the discharge water from showers and handbasins and is a technology in its own right.
Over the past twenty years technologically advanced systems have been developed by us here at Stormsaver, allowing both water and carbon savings. Stormsaver Rainwater Harvesting Systems are designed to capture rainwater run off from the roof area of a large commercial building and recycle it for non-potable use. All water goes through at least three filtration methods to ensure complete safety and high water quality.
Commercial buildings which are expected to have high water consumption levels and a large roof area are ideal. Recycled water can be used for toilet flushing, vehicle washing, irrigation, and other processes.
What is a Greywater Recycling System?
Greywater recycling is designed to capture water from showers, hand wash basins and bathtubs. Greywater recycling uses advanced filtration to give building users piece of mind over safe water quality. Recycled water is again used can be used for non-potable outlets. Greywater Recycling Systems are ideal for high-rise buildings with small roof areas and large building occupancy rates. Student accommodation, apartments, hotels, and office buildings are well-suited to make use of recycled Greywater systems.
Thank you
I hope you enjoyed this blog, if you have any questions, please feel free to drop me a message through LinkedIn or contact our Stormsaver team.