A plan to reduce water usage on construction sites
Pressure on water supplies within the UK is growing. If we do not change our usage habits, we are set to run out of water. You may think the water crisis is limited to warmer climates, but areas of the UK are facing significant supply pressures due to a growing population. Construction is one industry where there is potential to reduce water usage. We are going to be using this blog to highlight the problem and showcase our innovative rainwater harvesting technologies which are suitable for saving water during construction.
Water usage within construction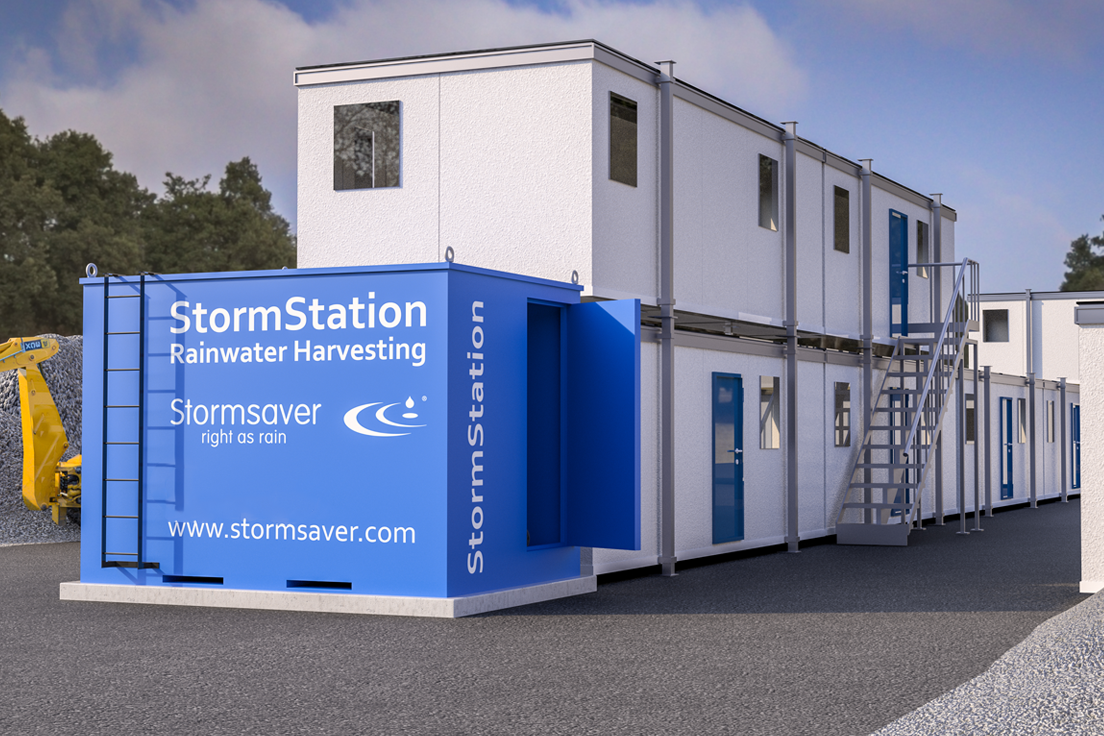 There is no doubt that water is essential to any construction project. The problem is that many construction activities still rely on traditional drinking water supplies for dust suppression, vehicle washing, and the production of materials. Relying on these supplies is only helping to make the problem of water scarcity worse. Not only is this practice using excess water, but mains water supplies are proven to use more carbon intensive than recycled rainwater.
Water should be considered when trying to reduce the impact of construction activities on local communities. If excess water is demanded during a construction project, local supplies are at risk of not meeting demand. The problem could result in localised restrictions, such as hose pipe bans.
The plan
Saving water during the construction process is much easier than you think. We have suggested three simple steps below;
Step 1 – Water saving culture
Encouraging a water saving culture across the construction site is key. Whether it be turning off taps or checking for leaks, it all helps!
Step 2 – Water saving devices
From taps to toilets, there are lots of products on the market to help you reduce water usage. In the procurement process of your site facilities, why not ask to include such devices?
Step 3 – Water recycling
As the UK market leaders for rainwater harvesting, we've made rainwater recycling accessible to everyone! We've even come up with a portable rainwater harvesting solution which can be connected to site cabins. Our StormStation is specifically designed to operate on a plug and play basis, meaning you can move it from site to site or leave it as a legacy to the end user once construction has finished. Learn more about our unique StormStation here.
Recycled rainwater can be used for a range of construction processes, such as dust suppression, vehicle washing and some manufacturing processes. So why ask us how you can implement rainwater harvesting across your sites?
One system with a world of possibilities
You are helping to save water for today, tomorrow and the future. What could be better than helping the next generation?
Reduce carbon emissions – rainwater harvesting is proven to use less carbon than mains water! Learn more about carbon and rainwater harvesting here.
You are helping to support the local community – by capturing rainwater, you are helping to reduce localised flood risk as well as reduce pressure on water supplies.
We're here to help
Our team of rainwater harvesting experts are on hand to help you with all things water recycling! Contact our team here.