Stormsaver Infiltration Tank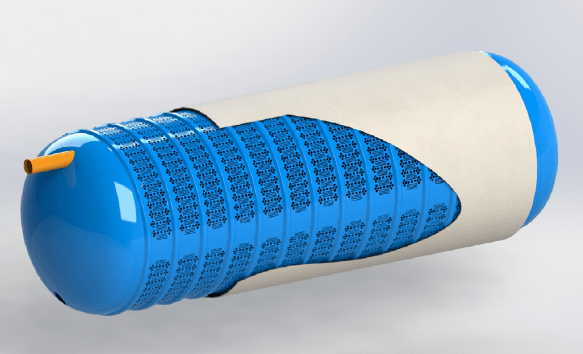 The Stormsaver infiltration tank is a single piece, pre-fabricated GRP tank, delivered to site for simple and rapid installation. The tank is drilled with small holes to provide infiltration of the collected rainwater into the surrounding ground at a controlled rate. This helps to mitigate and reduce the effects of flooding effectively.
Our design allows consultants to specify a single piece solution which is still maintainable in years to come. It is simple for contractors to install and a robust, reliable product for the clients SUDS scheme.
Please download our data sheet below to find out more about the product.
Get Started Today
If you have any questions or are not sure which product is best suited to you, please contact us today or call our estimating team on 0844 884 0015 or enquiries@stormsaver.com.

'Stormsaver have always provided a quick response to any queries and their customer service is superb'