Stormsaver CEO appointed as Director of UK Rainwater Management Association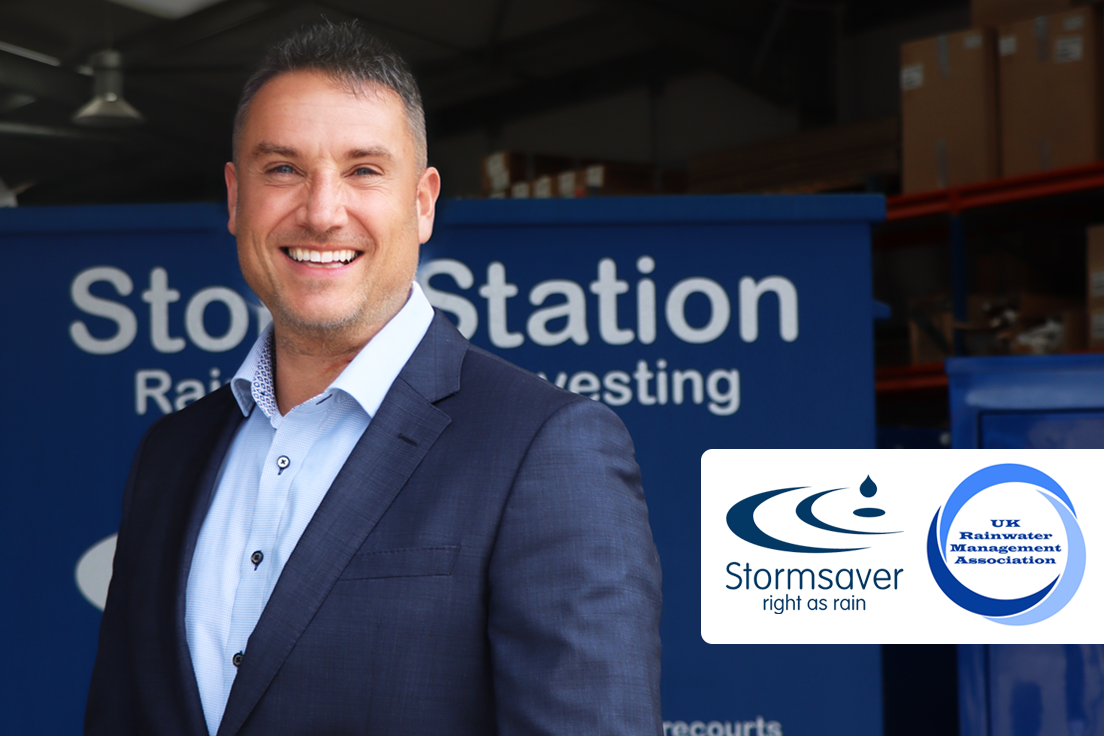 We are delighted to announce that Michael Farnsworth, our CEO and founder has been appointed as director of the UK Rainwater Management Association. The UK Rainwater Management Association works together with the manufacturers of water recycling products in the UK. Established with the aim of spreading awareness, the trade organisation plays a crucial role in campaigning for the wider use of rainwater harvesting and greywater recycling in central government.
As the pioneer of commercial rainwater harvesting in the UK, Michael has dedicated over 20 years of his life to the rainwater harvesting industry. Michael founded Stormsaver with his business partner Lisa Farnsworth, together they have developed Stormsaver into the market leader for rainwater harvesting systems in the UK. Throughout his career, Michael has campaigned for greater use of water recycling and has been involved with some of the most high-profile construction projects in the UK. This new appointment is a testament to Michael's knowledge and commitment to the industry over many years. We are sure Michael will thrive in his role and look forward to seeing his work in the coming years. On behalf of everyone at Stormsaver, good luck in your role!
Want to learn more about Michael's work? Learn more here