How does residential rainwater harvesting work?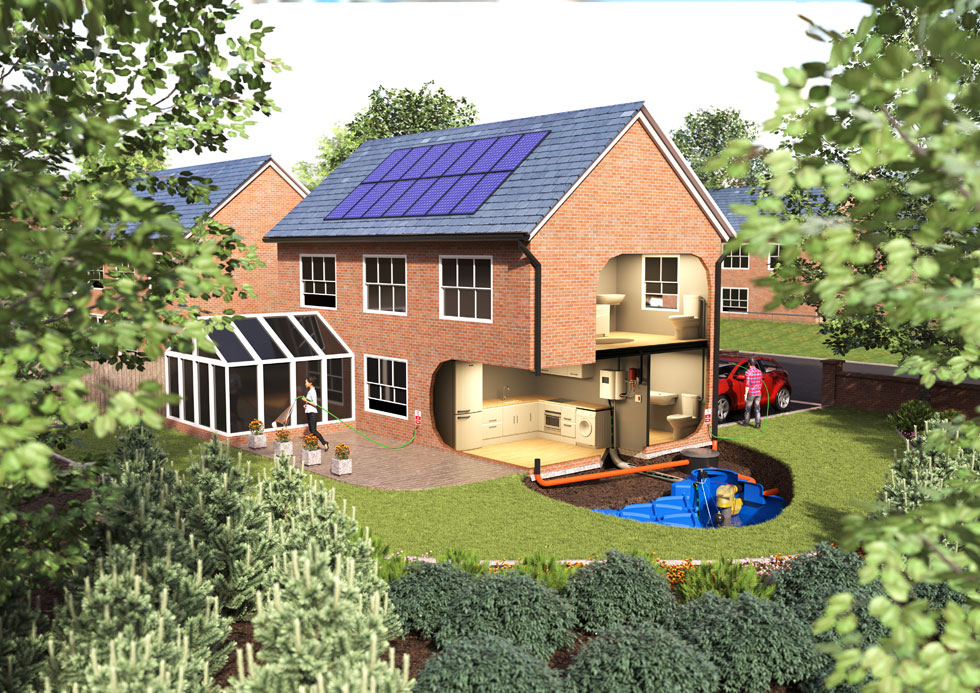 How it works
Rainwater harvesting is an effective and eco friendly method of reducing water usage in the home, which will lead to reduced water bills. Making the switch to an eco friendly rainwater harvesting system is neither complicated or time consuming and will result in a wide range of benefits for the home owner.
An increasing number of housing developers are making the switch to rainwater harvesting in their schemes, thanks to financial incentives from water companies and growing pressure from government to reduce water usage from 166L p.p.p.d to 105L p.p.p.d
What's so special about our Monsoon system? Well, it's 90W suction pump (compared to other systems being 800W) costs less than £2 a year to run and has a tiny CO2 impact.. and if thats still too much then it can connect to your solar panels too, making it carbon neutral. It is robust and it can connect to a battery back up in the event of a power failure. Other panels just don't compare...and its easy to fit too!
Our Monsoon systems are specifically designed for domestic properties. We've taken the best parts of our technology and designed compact and cost effective products to suit the home and ensure huge efficiency savings are achieved.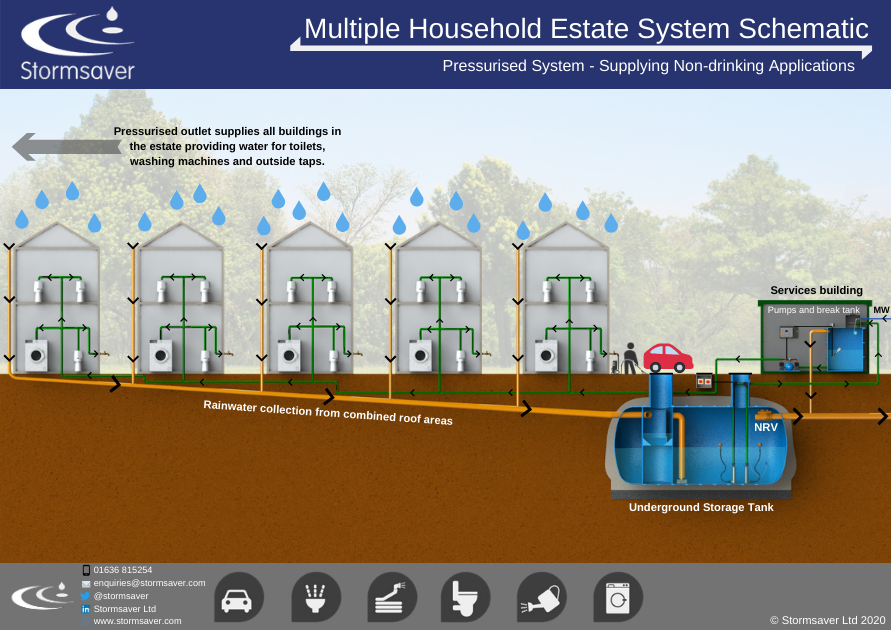 For housing developers we can use the Monsoon control panel in each property, but connect these to one large storage tank, minimising installation and purchasing costs, and making maintenance simpler and more cost effective. Purchasers are looking for eco-friendly homes and adding value through rainwater harvesting could attract more people to your homes.
We understand that every property is different in their water needs. That's why the Monsoon system comes in a range of configurations; designed exactly around your requirements.
Our friendly team are experts in the field of rainwater harvesting and our customer care is exceptional (even if we are blowing our own trumpet a bit here!) All of us work together closely to ensure that you, our customer, is well looked after through the decision making and installation process.
If you're looking for ways to make your home eco-friendly and more self reliant, then a Stormsaver rainwater harvesting system is perfect for you.
Check out our domestic video below!
We're here to help...
Simply fill in the form below and press submit.
One of our team will get back to you shortly.